About Us
OUR AMAZING TEAM
Always doing our best to serve you.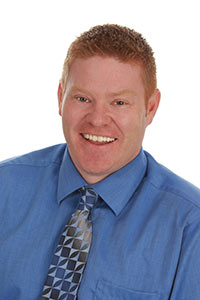 Bruce Gilkinson
Mortgage Broker
(LIC #: M08009319)
Email Bruce
Bruce Gilkinson, AMP - In 1993, after graduating from Conestoga College with a Business Administration Accounting Diploma, Bruce opened Gilkinson Tax Planning in his hometown of Listowel, Ontario. With his financial background in tax planning, Bruce pursued the mortgage industry in 2001. In March of 2003, after being a Mortgage Specialist for less than 2 years and experiencing a 300% increase in his business volume, Bruce earned the Strategic Excellence Award. In January 2004, having continually increased growth in his business, Bruce moved his home-based business to an office building in downtown Listowel. This move allowed him to expand his highly educated team. The Gilkinson Financial team specializes in Mortgages, Income Tax Preparation, Bookkeeping, Financial Planning and Credit Counseling. In August of 2004 Bruce earned the designation of Accredited Mortgage Professional (AMP). Created by CAAMP, the national association representing over 6000 Mortgage Professionals, the AMP designation identifies those professionals who have met standards designed to raise the bar and increase the level of professionalism in Canada?s Mortgage Industry. This designation demonstrates Bruce's commitment to providing the highest level of service to his clients. You will feel confident knowing that you are dealing with a professional who has received a high standard of education & training. As an Accredited Mortgage Professional, Bruce has to adhere to a strict code of ethics and is committed to continuing education. Most recently, Bruce joined TeamMax Investment Corp. as a Mutual Fund Representative so that he can also help his clients navigate the tricky investment road that lies ahead. He can help clients invest in RRSPs or qualify for an RRSP loan to get a head start on investing. Bruce and his team look forward to helping you get the best rate the first time & every time. Along with financing mortgages, the company still prepares personal and business income taxes year round. They are committed to helping you create a plan for long term financial success! Gilkinson Financial owns two locations across Ontario. Feel free to visit us in Listowel or Hanover.
Jackie is Bruce's Administrative Assistant with the Investment Planning portion of his business. She has been working in the Investments Industry for approximately 20 years. Jackie assists clients with administrative needs, questions and concerns, and takes on such tasks as depositing and withdrawing capital, opening and updating accounts, and transferring portfolio holdings. With her strong commitment to client service and her extensive background she is a welcome addition to the team.
Nereda is a Mortgage Agent with 10+ years in the Real Estate Industry. She has a passion for Grey/Bruce County and works in our Hanover office to assist clients with their mortgage needs. With her strong commitment to client service and her extensive background she is a welcome addition to the team.
Listowel Office
256 Main Street East
Listowel, ON N4W 2B7
Phone: 519-291-2259
Fax: 519-291-9969
Toll Free: 1-877-291-2259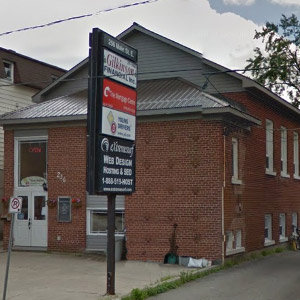 Hanover Office
282 10th Street
Hanover, ON N4N 1P2
Phone: 519-364-7232
Fax: 519-364-7789
Toll Free: 1-877-264-7232